Important Links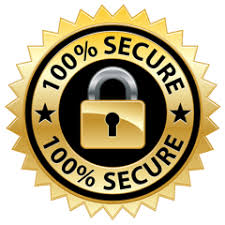 FAQ
Frequently Asked Questions:
Where do the visitors come from?
Traffic is delivered through pop-unders and exit-pops throughout our partner network of hundreds of high traffic, highly ranked websites including social media outlets such as facebook, pintrest, twitter, and more.
How fast will I get my visitors?
All submissions are manually reviewed for content and ad guidelines before being entered into the system and queued. Assuming there are no problems with the submitted page, you can expect to start receiving traffic in about 1 to 2 business days (depending on current volume levels). Most campaigns are completed within 30 days.
Can I promote any type of website?
We do not allow adult content websites and your site must be legal. And your site should not contain harmful software's, such as Virus, trojans, worms. Also we will not send traffic to sites which promote hate, violence or illegal activities.
What is meant by "unique" visitor?
A unique visitor is an actual person visiting your web site. This is usually based on a 24 hour time period. So if a person visits your site, leaves and comes back one hour later, this would still count as just one unique visitor.
Do you offer country targeted advertising?
No, all of our target traffic is from English speaking countries only with minimun 70% coming from USA.
Can I divide the traffic between 2 or more websites?
No, at these low prices we can only allow one url per order.
Do you guarantee sales or sign ups on my site?
No! We will get your site in front of the numbers of visitors that you ordered, BUT UNDER NO CIRCUMSTANCES DO WE GUARANTEE THAT THEY WILL BUY OR SIGN UP FOR ANYTHING. A good thing to know is that using our services gives your site EXPOSURE. Results can always come in a later time, as a lot of visitors save the site information they visited in there favorites.
How come your stats and my third party stats tracker do not match?
Google and other third party url tracking companies uses proprietary
software to eliminate third party viewers in there statistics.
When using cookies to track visits it is not uncommon to see big
differences, for all the viewers who have cookies disabled or decline
accepting them. It is important to remember that tracking stats
by cookies is not and will never be 100%. Also, many viewers simply jump
on a page and then off too quickly, for it to register an impression.
If a lot of viewers have javascript disabled (or cookie disabled) could
account for up to 60%. Additionally, if Google Analytical senses that a
particular segment of traffic is coming from behind a proxy server (like
AOL) it will throw out all of the location data. I also think that the
speed of the google code is an issue, frequently the pages will be loaded
and still waiting for analytics to catch up as visitors browse on and the
visit vanishes into the ether, the visit needs recording as it is
requested, and third party sites can not be depended on to do this, not
even google.